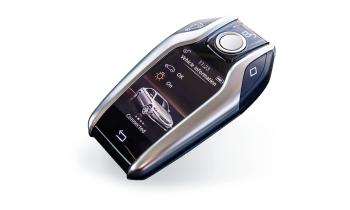 Schedule Your Appointment Today
Your Automotive Repair & Maintenance Service Specialist
★★★★★

3 weeks ago

To jimmy and all the wonderful staff at Brighton Nissan I would like to thank you all for going out of their way so I ...

★★★★★

a month ago

Probably the most pleasant experience ever. Honest, dedicated team of ordinary people trying hard to please. The car is great as well and is finished ...

★★★★★

2 days ago

Thanks to Hamdy and Jimmy for arranging such a smooth transition while buying my new car. Pleasure doing business with Brighton Nissan. Thanks Trish

★★★★★

a month ago

Just purchased my new (demo) Nissan Pathfinder from these guys and I couldn't be happier. The customer service from Jimmy Noulas was fabulous - nothing ...

★★★★★

a month ago

Brighton Nissan highly recommend Nissan dealership. Jimmy Noulas and Pedro Pinto have been helpful, friendly and professional at the same time. Bought a brand new ...

★★★★★

6 months ago

HOLY SMOKES! Bought plenty of vehicles in my time, worked in a yard myself for a few years - what an absolutely TOP NOTCH team ...

★★★★★

a month ago

Just bought an X-Trail through these guys. Had it home a week now and we love it. The car is great. So happy with the ...

Timothy Matthew Castelli

2 review

★★★★★

a month ago

We have just purchased a Juke and absolutely love it! The team at Nissan Brighton is amazing! Since we have first contacted them they have ...